A visit to our Greenhouses in May is an inside view of Mother Nature at her finest, especially after a long, dull, Vermont Winter. Our Greenhouses are so lush, colorful and vibrant that walking down the clean aisles will take your breath away. Hundreds and hundreds of Hanging Baskets in Full Bloom will amaze. See the wide selection of Combination Planters and Hanging Baskets in many different sizes. All in full bloom and ready to go.
Our Pansies are in bloom and ready for planting and we have a new crop of Potted Herbs, Tomato Plants and Vegetable Plants to go.

Just to get the Bakery warmed up early in the morning, Frank makes dozens and dozens and dozens of Apple Cider Donuts, seven days a week, before he tackles all the other goodies you'll find in the bakery case.
And visit our bakery case to find a wide selection of Fruit Pies, Cream Pies, Deep Dish Apple Pies, Custard Pies, Dessert Cakes, Filled Cookies & Pastries. Frank has stocked up on our famous Meat Pies in the frozen food case. They're made here using a traditional Mazza Family recipe.
Click on the Bakery Button on the web menu above for a look at the list of all the bakery treats we bake from scratch right here. Print out a Bakery Order Form and fax it in or drop it off at the cashier's counter and your order will be ready and waiting for you for your family get-togethers.

Here's a photo of ripening tomatoes taken in May in one of our three greenhouses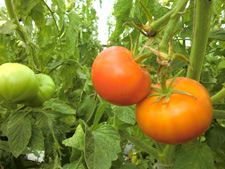 where we grow the red, juicy hothouse Tomato.
In addition to being fed and carefully nurtured, they are being pollinated by the busy residents of a beehive in each greenhouse. Our Hothouse Tomatoes will be ready to harvest and available here in our Farm Market in late May.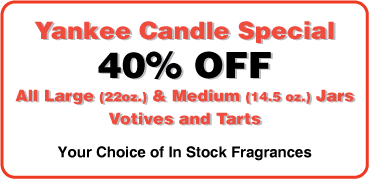 Saturday, June 23rd - 11:00am-4:00pm
Indulge in All Things Strawberry – Shortcake, Milkshake, Fudge, Chocolate Dipped and More.
Family Fun & Games under our Picnic Pavilion.
Visit Us on Facebook for more information
.

After our long Vermont Winter, Spring days are the busiest of times inside our Greenhouses and Farm Market. We have planted over a million seeds in our 17 greenhouses and have all our new gardening supplies in and on display, ready for the warm days ahead.
As the growing season approaches, there is much to do outside on our 350 acre fruit and vegetable farm. A crew of 10 farm hands have already joined our full time farm team and begun work preparing the fields for planting by plowing, subsoiling and finishing.
The blueberry and raspberry plants have been trimmed and mulched. Next year's strawberry plants have been planted and this year's strawberry beds have been uncovered (straw pulled back) and a special row cover has been applied to a portion of the field to push along the season.
The crew has started seedlings for peppers, tomatoes, eggplant, broccoli and cauliflower and already planted peas, early corn, beans, onions, radishes, lettuce and potatoes.
All these fruits & vegetables will soon be ready, from our family to yours.

We specialize in Spring Garden Prep and
we have it all, both inside and outside our Farm Market: Seeds, Mulches, Garden Tools, Planters, Pottery and even Organic Pest Control Products.
You'll find Strawberry, Blueberry and Rhubarb Plants, Bulbs and Onion Sets and Seed Potatoes.
And to get you into the gardening mood, we have carefully chosen our May Coupon item to get your flower garden and planters started. Get a FREE Six Pack of Annuals with a $20 Farm Market Purchase.