Farm Bakery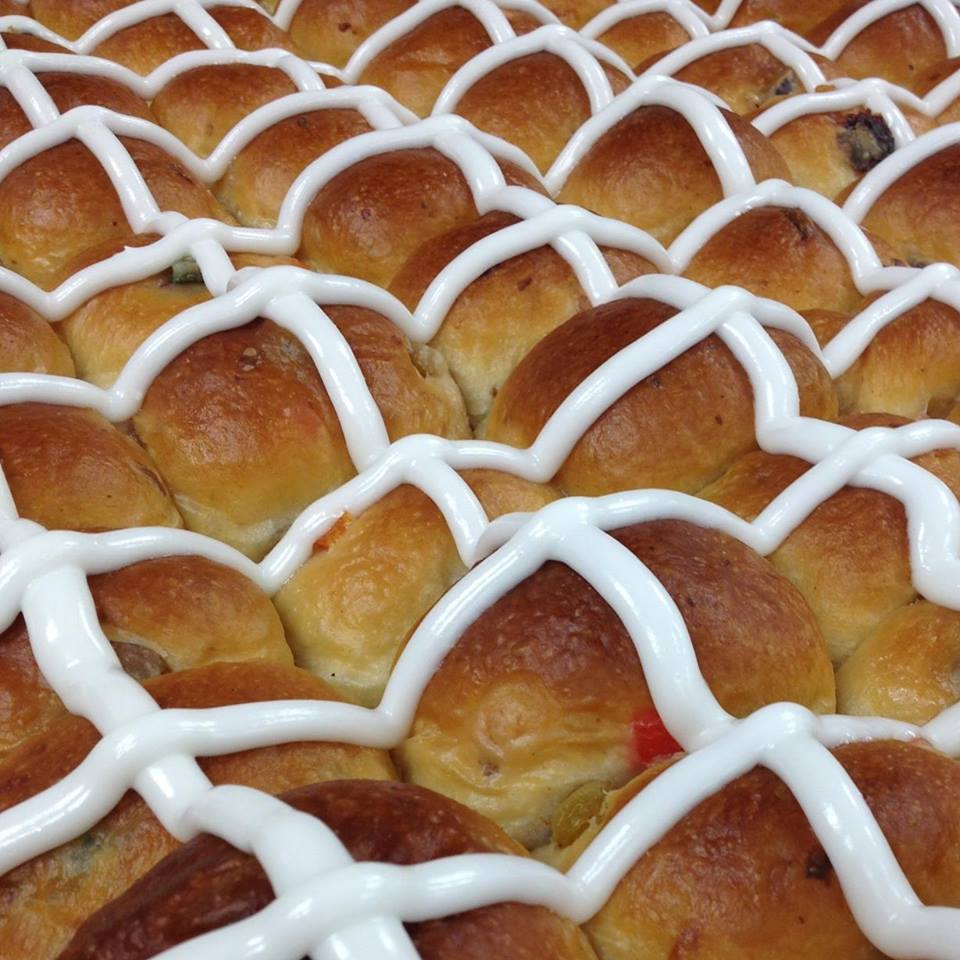 One of the most popular features of the Farm Market is our year, round full service, seven day a week Bakery. Head Baker Frank Peters, with the able assistance his younger brother Kevin, has been managing our bakery since it was founded in 1992. They are second generation bakers and they know and love their trade. Frank bakes everything from scratch from the finest ingredients and has built a loyal and appreciative following over the years. Everything in the bakery case and the crusty breads and rolls are fresh and flavorful because they are baked every day. Frank also makes the meat pies and the Italian Meatballs from Mazza Family recipes you'll find in the frozen foods case next to the dairy case. Frank is a rabid Red Sox and Elvis fan and his favorite color is golden brown.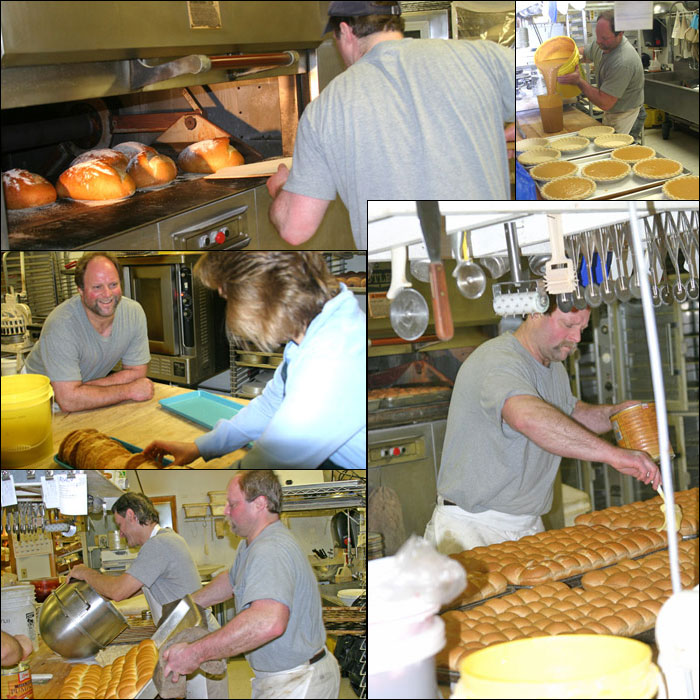 Place your order for store pick up
48 hour notice required.
Please call us if you are placing an order for the same day pickup.
BAKERY CASE ITEMS
PUFF PASTRY TURNOVERS
Apple Puff Pastry Turnover
Raspberry Puff Pastry Turnover
Raspberry Cream Puff Pastry Turnover
PIE CRUST TURNOVERS
Apple Pie Crust Turnover
Raspberry Pie Crust Turnover
Raspberry Pillows
Chocolate Covered Crescents
Raspberry Crescents
Cannoli
Cupcakes
Brownies
Toll House bars
FILLED COOKIES
Raspberry Filled Cookies
Date Filled Cookies
COOKIES
Coconut Macaroons Cookies
Chocolate Chip Cookies
Eclairs
French Eclairs
SEASONAL BAKERY ITEMS
HOT CROSS BUNS
SWEET HEART SUGAR COOKIES
PUMPKIN SPICE DONUTS
PUMPKIN SUGAR COOKIES